Hello
This is my Jawa costume which mianly based on Rusty Goffe's Jawa in Star Wars: A New Hope.
The Jawa is cleared with the 501st legion and i'm currently using with the Isle of Wight Garrison.
The whole of the cosutme is hand made using 4 large cotton throws (which took me months to find) which have the same twill weave as the film fabric which i then hand dyed and cut into robes.
The hood is over sized and lined with black fabirc and i've wired the front of the hood.
The boots are wellies which have been covered in the same fabric.
The wasit coat is faux leather, which was painted and I stiched it with leather cord to match film verson.
The ammo belt was bought and weather.
The Gun belt was hand made with real leather and then dyed and weathered.
The mask is lite with LEDs and covered with the same fabric as the hood
The gloves are simple rubber gloves which i added hair from a wig and lengthened them with black fabric upto my elbow.
The Gun (my favorite bit) is also hand made with a wooden stock and the rest is all metal which cut to match an orginal cut down rifle, the grenade part is made from a metal gas canister and the whole thing was then weathered.
I also have a droid caller, which i made but i don't use it much as I don't have my hands free if i do.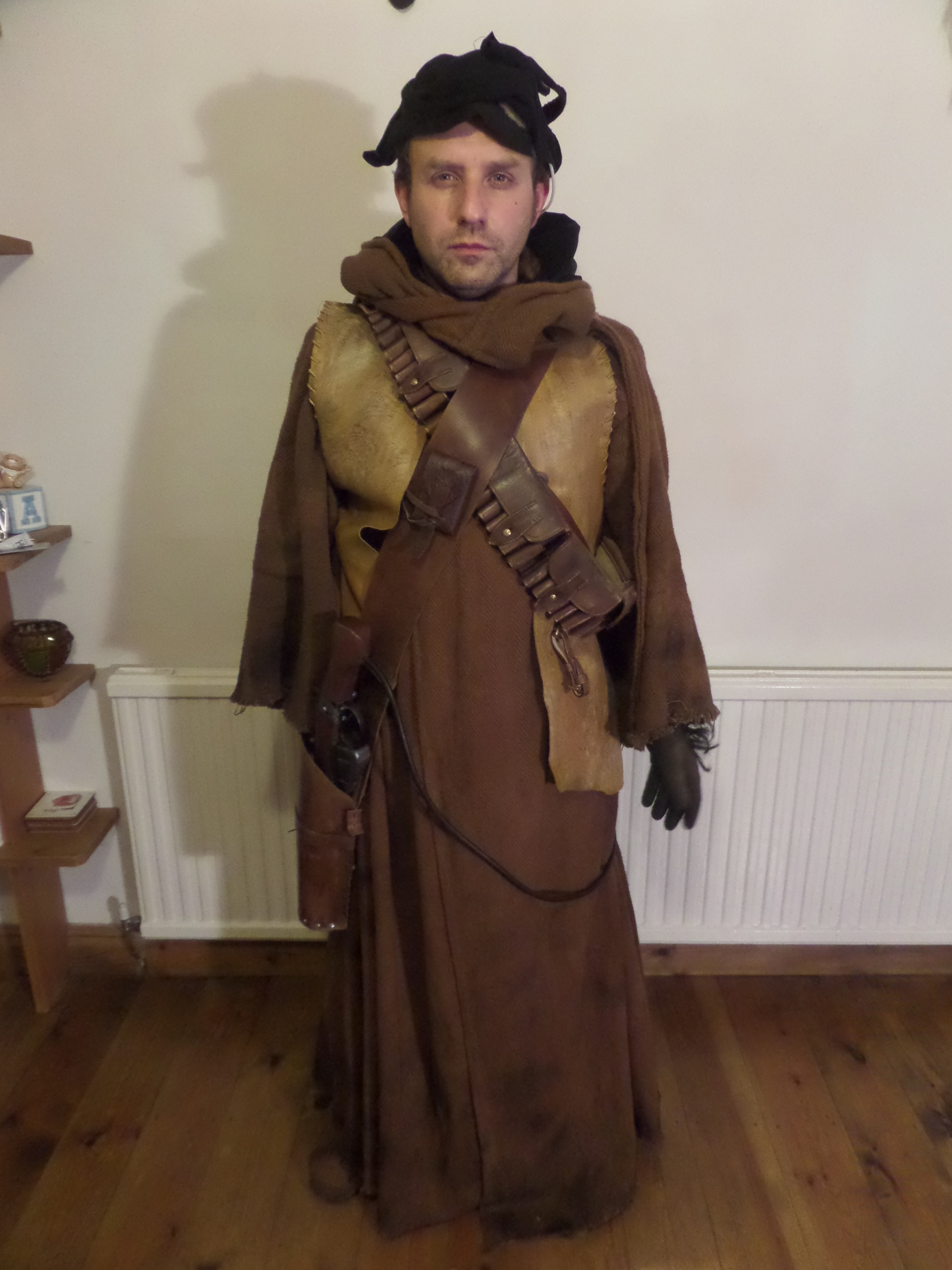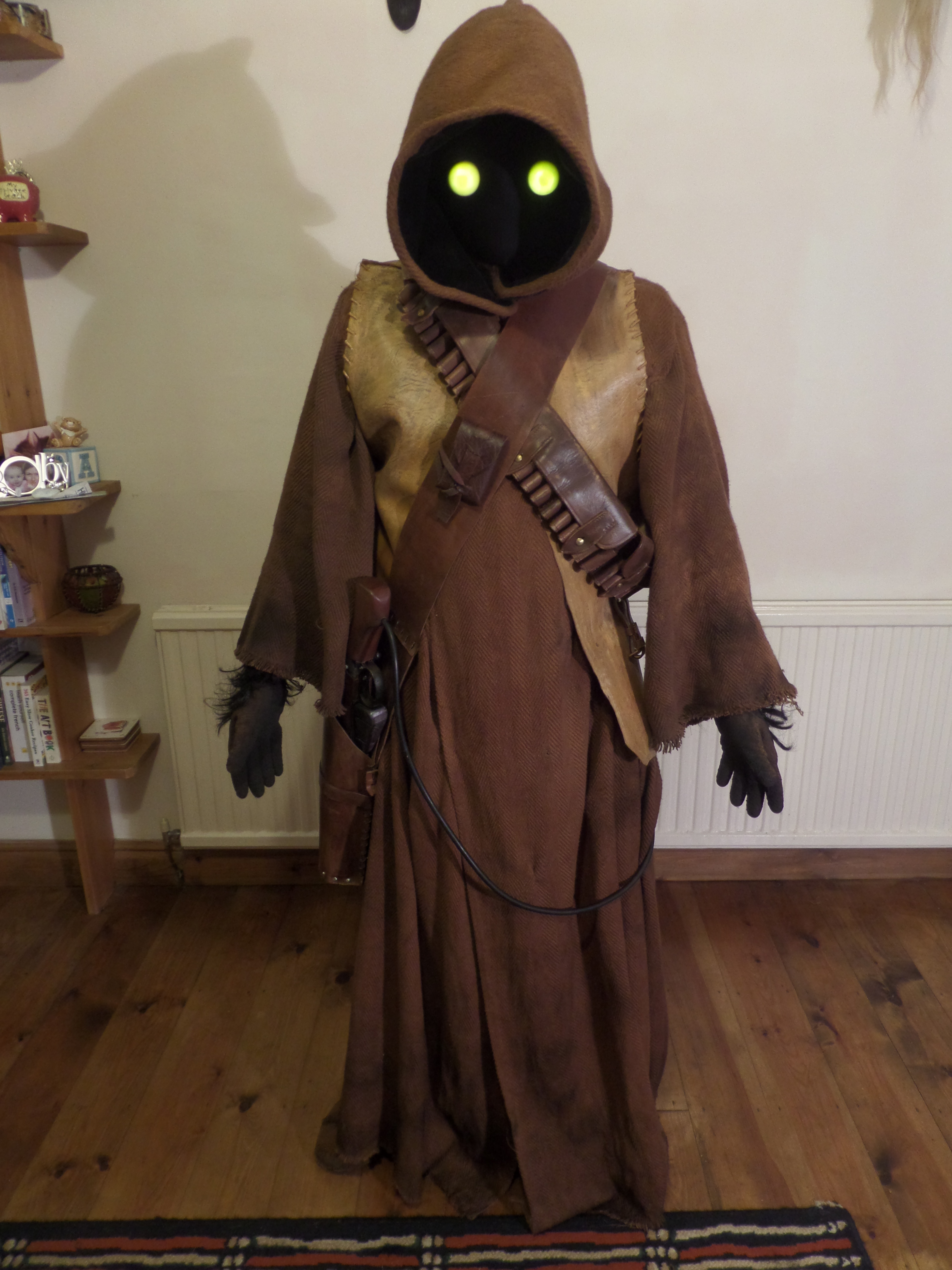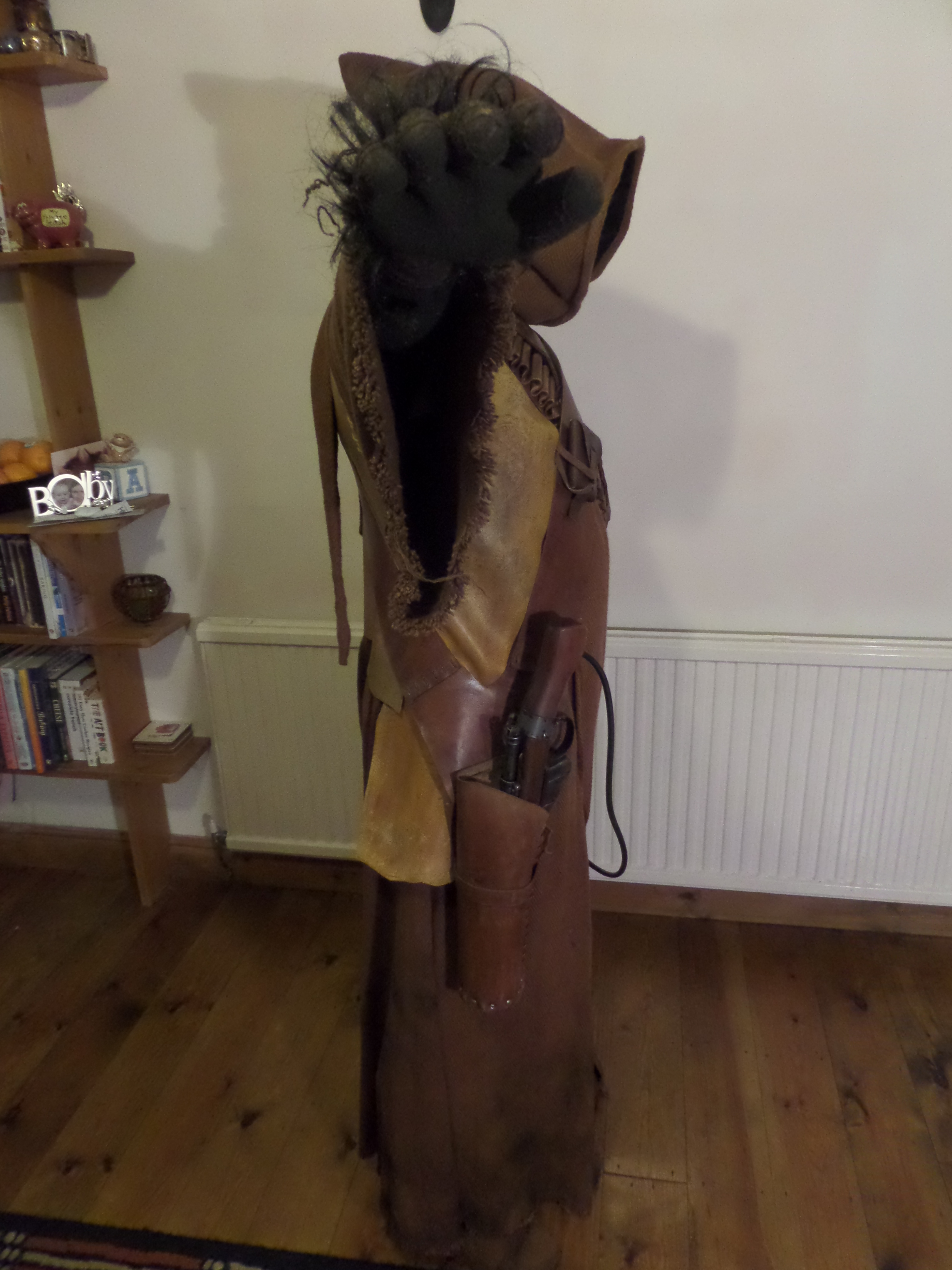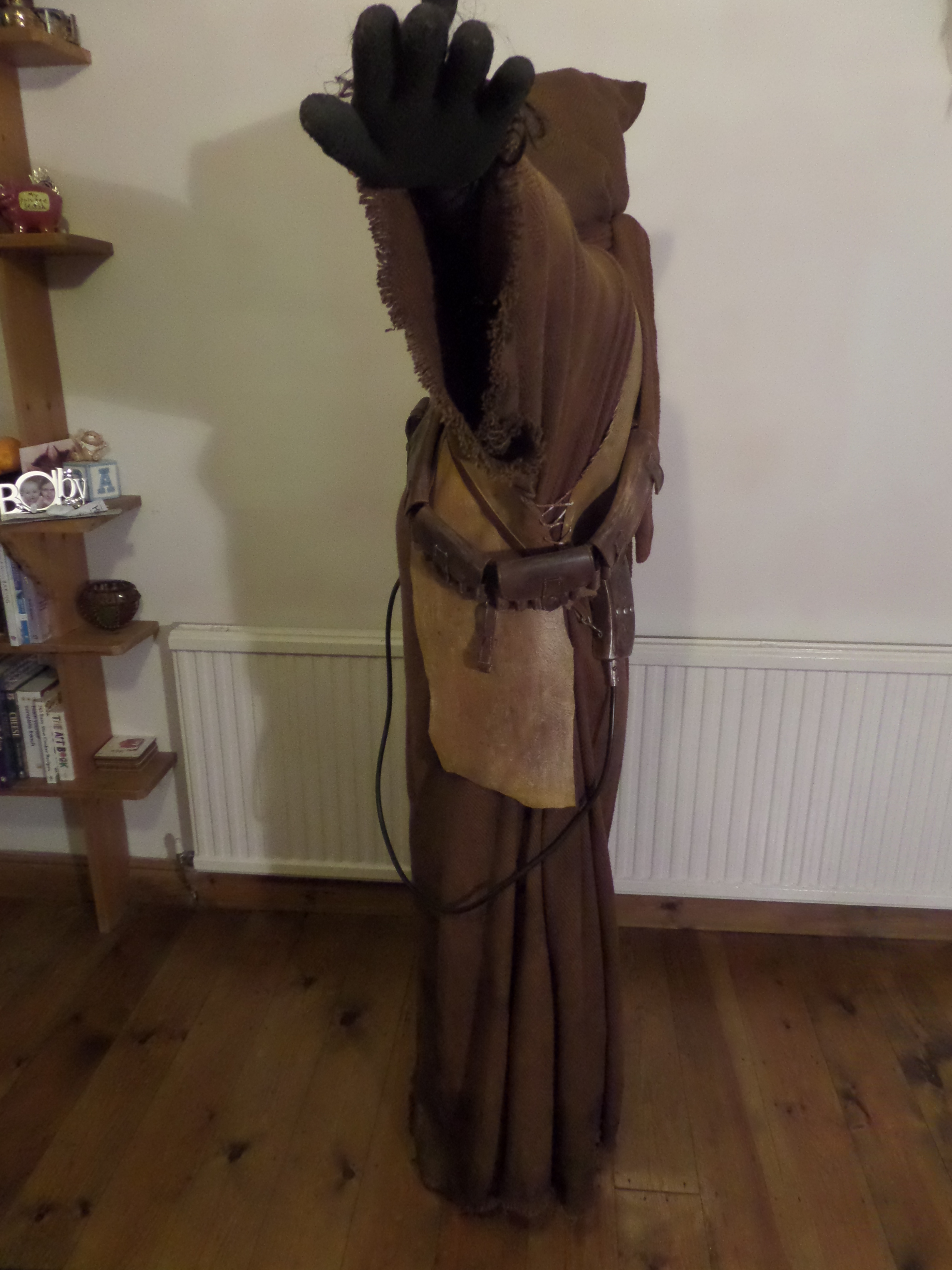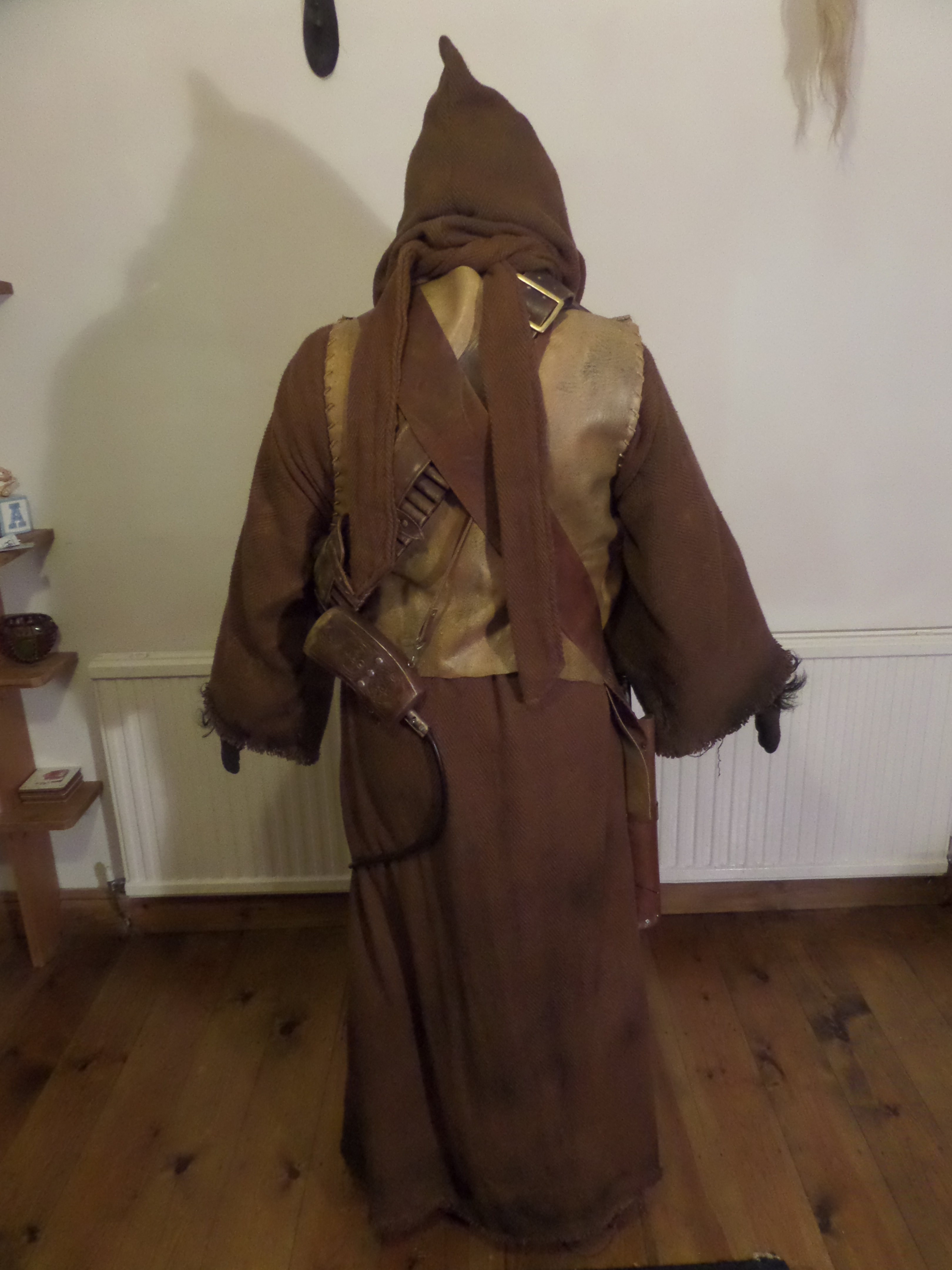 hopfully this will be still ok ...